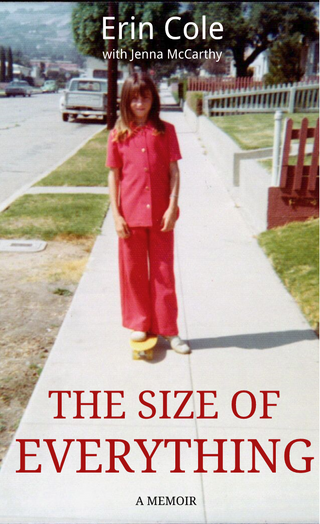 Amazon #1 Best selling Author
The Size Of Everything
A MEMOIR
If someone would have said 10 years ago that I would have a bestselling memoir... I dont think I would have beleived it and I might have even thought you were nuts! After all, I have a full time career that I love and two amazing daughters that keep me very busy. But as life would have it, a big fat U turn in what I thought was my ever after turned out to be just the opposite, and landed me in a place where I would never look back. In an attempt to heal my deeply injured soul I would have to start at the beginning, thats when I knew it was time to tell my story.
What much of the world doesn't know—or perhaps didn't until now—is that my life has been far from easy or glamorous. As a child, I knew I was different… I just didn't know why. For a long time I struggled to hide where I came from and what I had endured, because the last thing I wanted was anyone's pity. But deep down I knew I needed to tell my story. Not because I think I'm particularly interesting or fabulous, but because I believe the truth has the power to heal, and because I'm positive we weren't put on this earth to merely survive, but to thrive and help others thrive.
My new memoir, The Size of Everything, documents my painful childhood and the path that led me to where I am today. My goal in writing it was to shine a light on adolescent abuse and neglect and spread a message of hope to others who are suffering.
Sharing my story has been a wild combination of liberating and terrifying. I sincerely hope you love it.
~Erin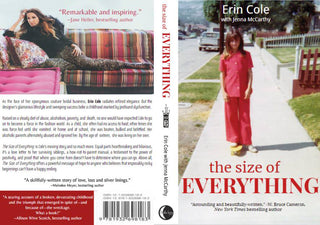 "A truly inspiring read!"
– Jody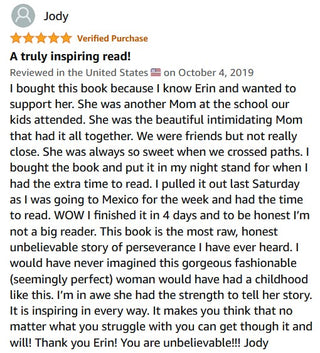 "This book will change my child psychiatric practice!"
~ geoIM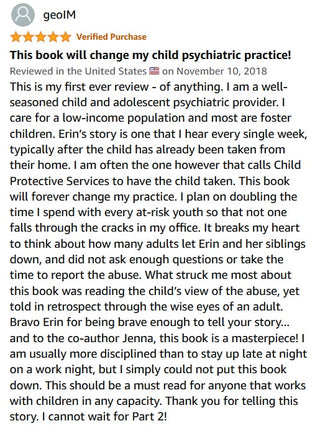 "An Unforgettable Story of Resilience and Hope"
~ Susan Barton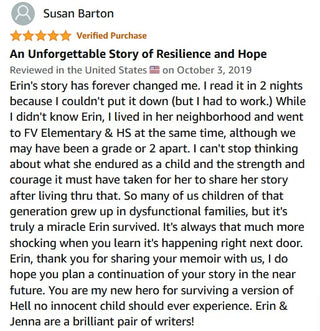 "Quite possibly one of the best memoirs ever written - truly, yes, it's that good!"
~iMom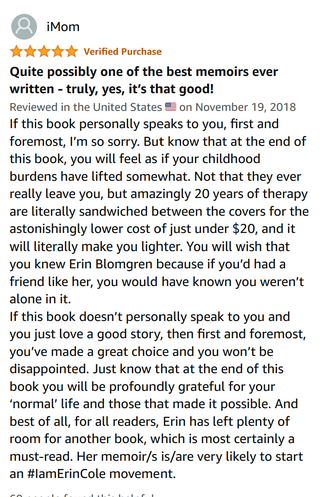 "This is EVERYTHING!"
~ Michelle Karam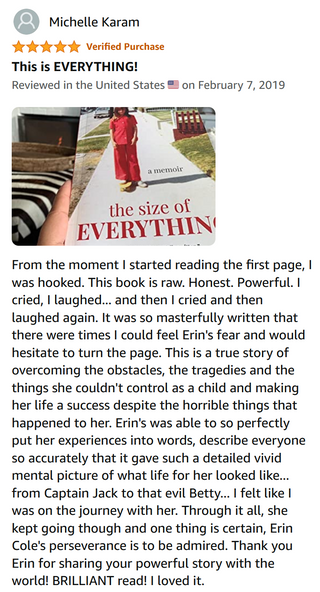 "Honest, Heartbreaking and Humorous"
~ Janie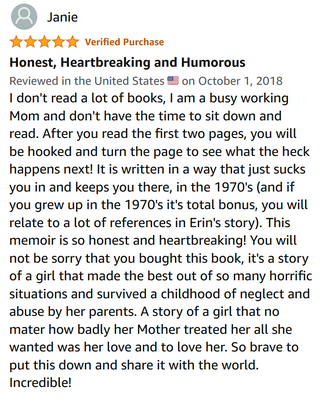 "Best book you will read this year"
~ Mary Prine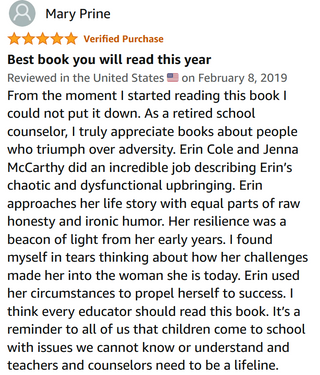 "Highly recommend"
~ Homegrown Hawley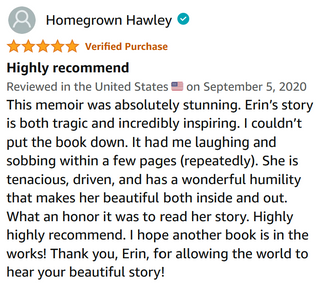 "Read this in one sitting!"
~ mom2amk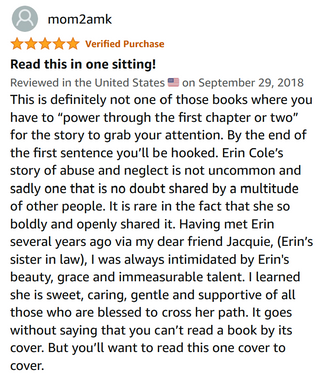 "Beautifully written - sad, funny and triumphant all at the same time."
~ Melissa Haynes