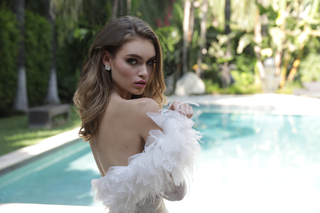 FALL IN LOVE
WITH
ERIN COLE
2020 COLLECTION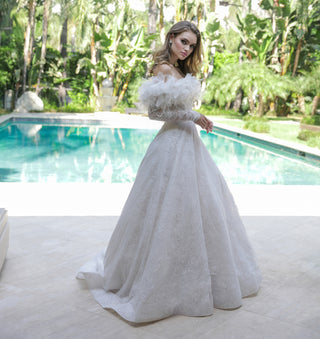 MODERN ELEGANCE
2020 COLLECTION
Delicate chic layered fabrics of sparkle tulle and shimmering large flowers. Modern whimsical and playful with a perfect amount of elegance. Are you ready to fall in LOVE with a style that will take your breath away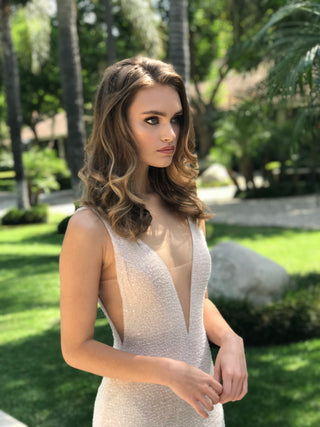 desire
"Creating the right amount of high fashion elegance and wearable fashion is a very fine line. It needs to be something believable and unbelievable all at the same time." ~ErinCole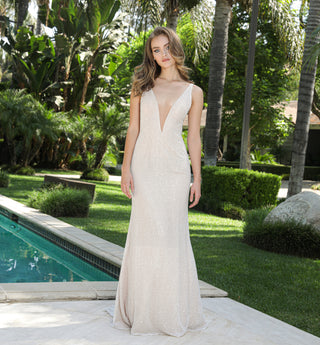 WORDS OF DESIRE
Created from a stunning embroidered lace on a honeycomb tulle. Desire is the right amount of sparkle, clean lines, and a dashing neckline that covers in all the right places. She gives off an effortless beauty that commands your full attention.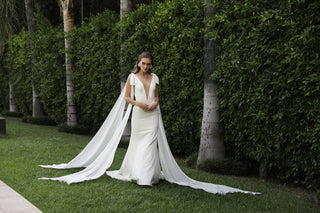 Not Everyone has their own
Entourage
en.tou.rage/
.antoorazh/ noun
a group of people attending or surrounding a very important person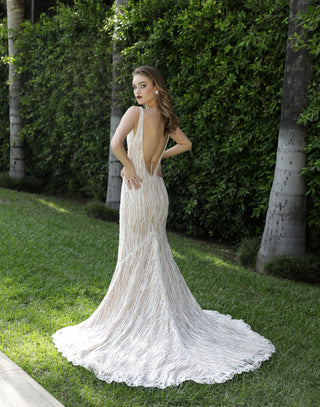 DOMINQUE NO.
01
THE HYPE IS TRUE: SHE IS OUR NO. 01 SO WE BROUGHT HER INTO 2020 TO CONTINUE THE LEGACY.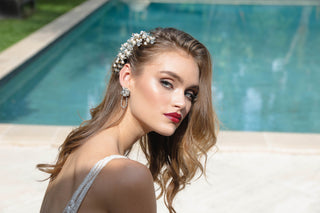 HYPNOTIC LOVE
Hair comb-style HC 4608 Earring style E-3601 Gold wrapped pearl and swarovski crystal hair comb available in goldand silver. Earrings available in silver only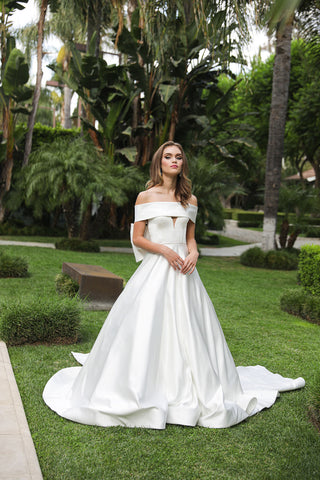 ELEGANCE
A modern chic spin on this classic ball gown of gorgeous satin. A nostalgic beauty with a removable portrait collar and detachable bow. She interchanges to an exquisite exposed illusion corset back.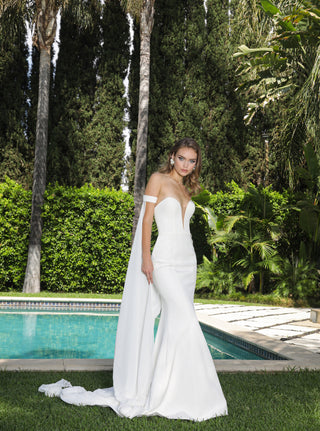 inner goddess
Let your inner goddess shine through in our stunning ENCORE gown. Her strong plunging bodice is encompassed by a four-ply stretch crepe and adorned by an organic cotton chiffon detachable cape. Whimsical and daring you cannot look away.... you are completely captivated by her beauty.
Dreamy Chic
I wanted to create a dress that made a bride feel like royalty. Structurally I wanted it to be light and airy with gorgeous flowing movement, and lots of beading. Just the right amount of sparkle and embroidery gives this gown a fresh modern vibe you can say YES to.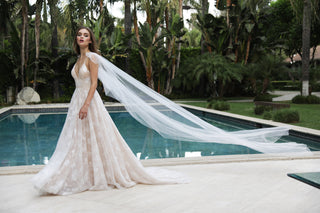 Just a touch of love
Sometimes a dress is playful in romantic kind of way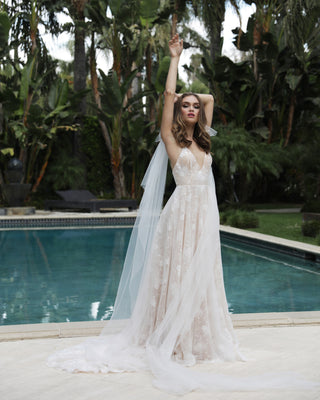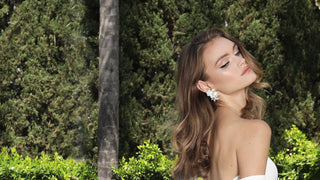 love potion
Derived from tiny intricate hardware,
delicate metals and golden petals
Source: Erin Cole Flagship Atelier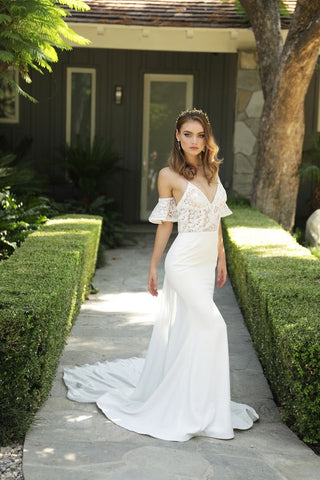 EMOTION
A delicate bodice of sheer lace and gorgeous little sleeves that you can detach. EMOTION is very organic, light, comfortable and made from a fabulous matte four-ply stretch crepe. The train of cotton chiffon will flow magically in a warm summer breeze.